Twilight Valley
New World of Darkness Sacramento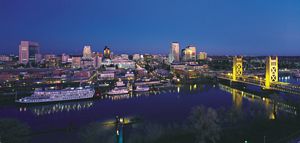 Home | Forum


Author

ParanoidAndroid


Scribbler


Joined: 31 Dec 2008
Posts: 56
Karma: 0

1.75 Experience
Location: Montreal, Canada
Wed Mar 11, 2009 9:42 pm

Message

Hearing the commotion, Gwen lets out a short First Tongue curse

"Shi'it!"

before taking what position she can, and giving a kick in the general area of the door handle, hoping to break off only the handle and lock. She figures a hole in a door will attract less attention than a wide-open window. She stays in Hishu, for much the same reason.



Quote:
03-11 21:40:42 Gwen rolls 6 dice to Str + Brawl vs. door 4 successes
9,9,8,9,5, 5



The blow delivered, she takes a step into the house.
_________________
Gwen "Last" : Giant, Bone Shadow Itaheur Wisdom 2, Purity 1.




Author

shouldabeenadog


Werewolf ST


Joined: 16 Dec 2008
Posts: 1467
Karma: +2

54.50 Experience
Location: Cleveland, OH
Wed Mar 11, 2009 10:35 pm

Message

The door shatters at Gwen's impressive kick. The halls are dark, but you can hear fighting from around the corner.
(Charge action to get to mateo and Bricks; gwen can only do a dash action for the round)

Upstairs, kellie finds himself in a whole lot of trouble.
There are 4 people up here. A woman with glowing blue eyes, the two gunmen from before, and guy seeming composed of lethery green skin with some sort of pattern on it, and eyes of gold. He isn't wearing clothes. She is.

Computer and Gold-eyes both have baseball bats. (you had to dash to get up the stairs, but you can turn that into a charge on one of the two men with guns)
_________________
Al-Adin (CtL) SL (Dashing arabian prince):2 Beast, Runnerswift-Monkey

Detective Seargent O'Connell

Mrs. Scotts BP: 1

Captain





Author

Dredloke


Requiem ST


Joined: 22 Aug 2008
Posts: 2700
Karma: +3

98.00 Experience
Location: Melbouring
Wed Mar 11, 2009 10:49 pm

Message

~KELLIE TAITE~
Glo: 1, Wis: 1, Cun: 2






Kellie reaches the top of the stairs and charges the first gunman he sees attempting to strike him



FT: GET OUT SCUM......


03-11 22:47:08 Kellie rolls 5 dice to Str+Brawl+1 4 successes
1,3,2,8,10,10,10,2
_________________






Author

shouldabeenadog


Werewolf ST


Joined: 16 Dec 2008
Posts: 1467
Karma: +2

54.50 Experience
Location: Cleveland, OH
Wed Mar 11, 2009 11:13 pm





Author

Defarious


Librarian


Joined: 17 Dec 2008
Posts: 602
Karma: +1

20.50 Experience
Location: Virgina
Thu Mar 12, 2009 12:05 am

Message

Ethan shift into Dalu form and rushes into the newly created door rushing towards the sounds he heard earlier

Spend a point of essence to shit reflexive
_________________
Rune active spells: Ephemeral armor, Supernal vision

Ethans renown Glory 2 cunning 2 Honor 1 (feet of mist)

Neil BP 1




Author

Defarious


Librarian


Joined: 17 Dec 2008
Posts: 602
Karma: +1

20.50 Experience
Location: Virgina
Thu Mar 12, 2009 12:25 am

Message

Ethan seeing Mateo in a fight and no sign of Kellie he takes a vicious swing at the brick man

03-12 00:23:10 Ethan rolls 5 dice to Str+Brawl (used WP) 3 successes
5,2,10,8,9, 1



"Where's Kellie!"

he says without even looking at Mateo
_________________
Rune active spells: Ephemeral armor, Supernal vision

Ethans renown Glory 2 cunning 2 Honor 1 (feet of mist)

Neil BP 1




Author

shouldabeenadog


Werewolf ST


Joined: 16 Dec 2008
Posts: 1467
Karma: +2

54.50 Experience
Location: Cleveland, OH
Thu Mar 12, 2009 12:44 am





Author

BloodiedClaws


Apprentice


Joined: 11 Jan 2009
Posts: 200
Karma: 0

10.00 Experience

Thu Mar 12, 2009 9:48 pm

Message

"Upstairs Alpha, he's probably in some heavy shit, move! I've got this ugly fucker!"



The last bit comes out almost as a roar as he shifts into Gauru form, launching at himself at the brick-man with a furious swipe of his massive claws, his fury now in the fore and his body attacking with pure raging instinct.



Burn one essence to shift to Gauru



Quote:
Mateo rolls 8 dice to Strength+Brawl (used WP) 4 successes
1,5,10,9,10, 5,7,4,8,1


_________________
Samanosuke "O-Yama" Hatori, Striking looks 2(Scarred, Warrior-looking), BP 2

Jeremy "Sunshine" Williams, Obf 3, Pro 3 BP 1

Mateo Benavidez "Iron", Glory 2, Purity 1, Honor 1




Author

shouldabeenadog


Werewolf ST


Joined: 16 Dec 2008
Posts: 1467
Karma: +2

54.50 Experience
Location: Cleveland, OH
Fri Mar 13, 2009 1:46 am





Author

Frost


Master ST


Joined: 15 Jul 2008
Posts: 2488
Karma: +5

70.25 Experience
Location: Melboring
Sat Mar 14, 2009 9:47 am

Message

JJ looks around frantically trying to find something to hurt these guys with. She sees a vase on a small table and snatches it up. She swings, hitting Brick with it.

03-14 09:47:15 JJ rolls 2 dice to Str+Weaponry+1 Failure
2,1


_________________


"I might like you better if we slept together."





Sheriff Ishani Naetesh

,

Gabriel Marcus

,

Shadow

,

Lioni Dupree

,

Veritas

,

Bella Orchid

,

Valencia

,

Zen

,

Jamie Jones (JJ)

,

Lisaundra Frost

,

Karma

,

Maxine Fairchild/Ankh

,

Lavender Rose

,

Detective Venessa Blas





All times are GMT - 4 Hours



You cannot post new topics in this forum
You cannot reply to topics in this forum
You cannot edit your posts in this forum
You cannot delete your posts in this forum
You cannot vote in polls in this forum